Attend the world's first ephaptic coupling conference
Biomedical researchers across disciplines have long sought to answer an important question: how do cells communicate? 
During the world's first conference dedicated to exploring the evidence that supports the theory of ephaptic coupling, pioneers in this study area will collaborate, share ideas, and help advance this emerging research topic.

Conference Overview
Please note: Sessions will take place in the Pocahontas Room at the Hotel Roanoke & Conference Center. 
The Hotel Roanoke & Conference Center is a Tudor-style hotel that offers world-class lodging, a spa, and the region's only AAA Four Diamond restaurant, The Regency Room. Built in downtown Roanoke in 1882, the hotel is steps away from the museums, public art, craft breweries, shops, and restaurants that make downtown Roanoke such a popular destination. 
Conference Registration
The Ephaptic Coupling Conference registration and lodging is provided by the Fralin Biomedical Research Institute at VTC. To reserve your room, please provide your arrival and departure information to Linda Collins.
About Roanoke
Roanoke is a vibrant mountain city with 100,000 residents located in Southwest Virginia. Recently ranked one of the top mountain bike destinations in the world, Roanoke is an outdoor-lovers paradise offering hundreds of miles of hiking and cycling trails. 
Traveling to Roanoke, Virginia
By Air
Air service is provided to the Roanoke-Blacksburg Regional Airport (ROA) through a variety of international carriers, including Allegiant Air, American Airlines, Delta, United Airlines and U.S. Airways. Direct flights are offered from Atlanta, Charlotte, Chicago/O'Hare, NYC/LaGuardia, Philadelphia, St. Petersburg/Clearwater, Washington/Dulles, and Orlando/Sanford. Please note: The Hotel Roanoke offers free shuttle service to and from the airport. Please call the Hotel Roanoke at 1-540-985-5900 to take advantage of this free amenity.
By Car
There are multiple routes that can be used to reach the Roanoke Valley. The Blue Ridge Parkway winds through the heart of the region (north/south) and has eight primary entry points. Interstate 81 is the primary interstate in the region and connects Virginia's Blue Ridge to the northeast corridor. U.S. 220 is a main route for the Piedmont region of North Carolina. And U.S. 460 is a popular east/west route often used by visitors from Virginia's coast.
By Train
There is daily service from the Amtrak platform in Roanoke and it connects the region to major cities throughout the northeast, including Washington, D.C., Baltimore, Philadelphia, New York City, and Boston.
2019 Ephaptic Coupling Conference Sessions
Discover how peers from across the nation have encountered ephaptic coupling through their research.
Sunday, May 5
5:20 – 6:00 PM
"Cardiac Intercellular Coupling: From Weidmann (1921-2005) to Sperelakis (1930-2013) and beyond"
Jan Kucera, M.D.  | Pocahontas Room 
6:00 – 6:40 PM
"Leaky capillaries and swollen nanodomains: The multi-scale origin of arrhythmias"
Rengasayee (Sai) Veeraraghavan, Ph.D. | Pocahontas Room 
6:40 – 7:20 PM
"The brains behind cardiac arrhythmias: Nanodomain sodium-calcium cross-talk"
Przemyslaw Radwanski, Ph.D. | Pocahontas Room 
7:30 PM:  Dinner  (Appalachian Room)
Monday, May 6
8:00 – 8:40 AM
"The beta subunit of the voltage-gated sodium channel: Roles in cardiac conduction and an anti-arrhythmic drug target"
Robert Gourdie, Ph.D. | Pocahontas Room 
8:40 – 9:20 AM
"Self propagation of neural waves by ephaptic coupling"
Dominique Durand, Ph.D. | Pocahontas Room 
Poster Previews and Break (Peacock Alley)
10:20 – 11:00 AM
Electrical coupling and its impact on learning and cognition
Read Montague, Ph.D. | Pocahontas Room 
11:00 – 11:40 AM 
"Nanoscale excitement: characterizing the expression of the cardiac sodium channel Nav1.5 in cardiomyocyte domains"
Sarah Vermij  | Pocahontas Room 
11:40 AM – 12:20 PM
"Electrical signaling and immature cardiac cells: absence of nanodomains for simplified analysis"
Divya Kernik, Ph.D. | Pocahontas Room 
Lunch (Regency Room)
1:20 – 2:00 PM
"Anisotropic propagation mediated by ephaptic coupling"
James Keener, Ph.D. | Pocahontas Room 
2:00 – 2:40 PM
"The dual effect of ephaptic coupling on cardiac conduction with heterogenous expression of connexin 43"
Ning Wei, Ph.D. | Pocahontas Room 
2:40 – 3:20 PM
"Mathematical models with ephaptic effects and ionic channel variations"
Joyce Lin, Ph.D. | Pocahontas Room 
Break
3:40 – 4:20 PM
"Dynamic regulation of ephaptic coupling and conduction during ischemia"
Greg Hoeker, Ph.D. | Pocahontas Room 
4:20 – 5:00 PM
"Direct evidence of ephaptic coupling, so close and yet so far"
Morten Schak Nielsen, Ph.D. | Pocahontas Room 
5:00 – 5:40 PM
"Ephaptic coupling: chasing nano-myth in macro-reality"
Alena Tolkacheva, Ph.D. | Pocahontas Room 
5:40 PM: Poster Session (Peacock Alley)
7:15 PM: Hors D'oeuvres (BILLY'S)
7:45 PM: Dinner (BILLY'S)
Tuesday, May 7
8:00 – 8:40 AM
"Calcium signaling microdomains and the intercalated disc in cardiac myocytes: roles in cardiac disease and arrhythmias"
Sandor Gyroke, Ph.D. | Pocahontas Room
8:40 – 9:20 AM
"Microdomain calcium signaling in atrial excitation-contraction coupling"
Lothar Blatter, Ph.D. | Pocahontas Room
9:20 – 10:00 AM
"Ephaptic coupling in pathophysiology: Sodium nanodomains and channel gain-of-function mutations"
Seth Weinberg, Ph.D.  | Pocahontas Room
Break
10:20 – 11:00 AM
"Cell-type specific electric field entrainment of neural activity"
Soo Yeun Lee, Ph.D. | Pocahontas Room
11:00 AM – 11:40 AM
"Whole heart electrophysiology to fill gaps in conventional theory"
Steven Poelzing, Ph.D. | Pocahontas Room
11:40 AM – 12:00 PM
"Ephaptic versus gap-junctional coupling: Experimental evidence"
Arkady Pertsov, Ph.D. | Pocahontas Room
2019 Conference Speakers
Please note: We are still adding more speakers to the conference program. Please check back to see the full list.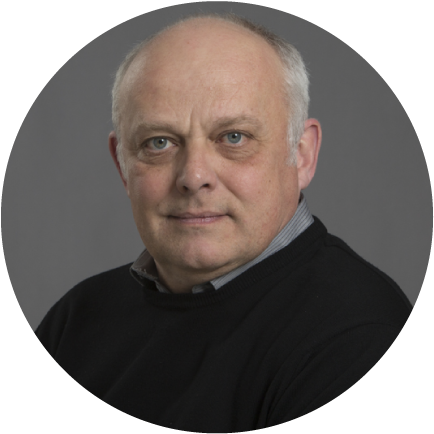 Lothar A. Blatter, M.D., Dr Med.
Dr. Blatter is a professor of Physiology and Biophysics at Rush University Chicago. He received his MD degree and the degree of Doctor of Medicine from the University of Bern in Switzerland. He completed postdoctoral training in physiology and pharmacology at the University of Bern, Switzerland, the Mayo Clinic in Rochester, Minn., and the University of Maryland. He held faculty positions at the University of Maryland in Baltimore, Loyola University Chicago and now at Rush University. He was recognized as an Established Investigator of the American Heart Association. He has authored over 150 research articles and book chapters. Since 1993 he has maintained an active, independent and extramurally funded (NIH, AHA and Leducq foundation) research program. His research focuses on mechanisms of excitation-contraction coupling and cellular calcium signaling in healthy and diseased hearts, using high-resolution imaging techniques, electrophysiological methods and molecular biology approaches.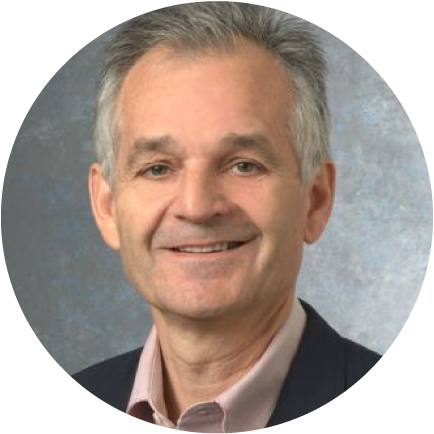 Dominique M. Durand, Ph.D.
Dr. Durand is the E.L. Linsedth Professor of Biomedical Engineering and Neurosciences and Director of the Neural Engineering Center at Case Western Reserve University in Cleveland, Ohio. He received an engineering degree from Ecole Nationale Superieure d'Electronique, Hydrolique, Informatique et Automatique de Toulouse, France in 1973. In 1974, he received a M.S. degree in Biomedical Engineering from CWRU in Cleveland OH., worked several years and in 1982 received a Ph.D. in Electrical Engineering from the University of Toronto in the Institute of Biomedical Engineering. He received an NSF Young Investigator Presidential Award as well as the Diekhoff and Wittke u awards for graduate and undergraduate teaching, the Mortar board top-prof awards as well a the distinguished research award at CWRU. He is an IEEE Fellow, AAAS Fellow, AIMBE Fellow of International Institute of Medical and Biological Engineering. He serves on many editorial boards of peer-reviewed scientific journals and he is the editor-in-chief and founding editor of the Journal of Neural Engineering. He has been elected as the North America representative of the IEEE-EBMS. His research interests are in neural engineering and include computational neuroscience, neurophysiology and control of epilepsy, non-linear dynamics of neural systems, neuromodulation, neural interfacing, neural prostheses and applied magnetic and electrical field interactions with neural tissue.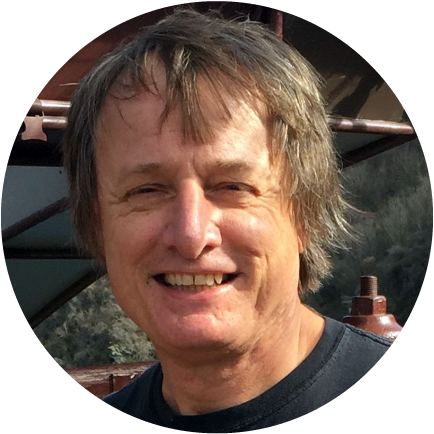 Robert Gourdie, Ph.D.
Dr. Gourdie is the Director of the Center for Heart and Reparative Medicine Research (CHRMR) at the Fralin Biomedical Research Institute and Professor in the Department of Biomedical Engineering and Mechanics at Virginia Tech. His work includes basic mechanisms of cardiac bio-electricity and translational research on drugs targeting connexin function in heart disease and wound healing. Gourdie coined the term the perinexus to describe the specialized region of cell-to-cell interaction at the edge of gap junctions, identifying that it was niche for connexin hemichannels and voltage-gated sodium channels. More recently his lab showed that the beta subunits of sodium channels within the perinexus may be key players in the formation of ephaptic nanodomains contributing to cardiac conduction.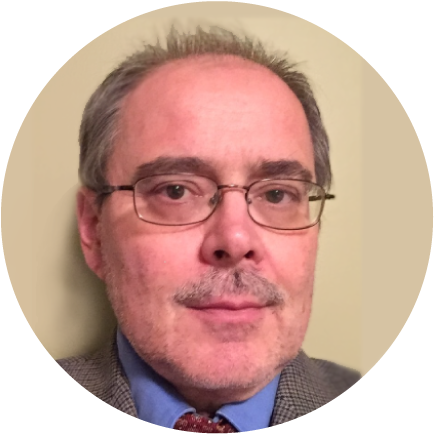 Sandor Gyorke, Ph.D.
Dr. Gyorke is a Professor of Physiology and Cell Biology at the Ohio State University.  He received his Ph.D. at the Institute of Evolutionary Physiology and Biochemistry of Russian Academy of Sciences in St. Petersburg, and then completed postdoctoral training at the University of Texas Medical Branch at Galveston.  Gyorke's studies have focused on processes that control excitation-contraction coupling and calcium handling in cardiac myocytes under physiological conditions and during heart disease. In particular, his laboratory is currently working on understanding the role of store-operated calcium entry in cell-to-cell communications and arrhythmia in the heart.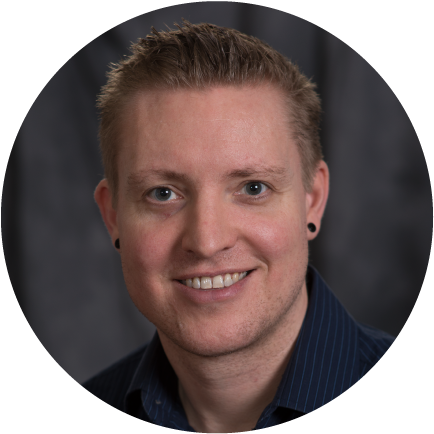 Gregory Hoeker, Ph.D.
Dr. Hoeker received his Ph.D. in biomedical engineering from the University of Alabama at Birmingham in 2014. He completed his postdoctoral training in the laboratory of Steven Poelzing, Ph.D. and recently became a research assistant professor at the Fralin Biomedical Research Institute at VTC. His work focuses on the role of ephaptic coupling in the dynamic regulation of excitability and conduction during cardiac ischemia.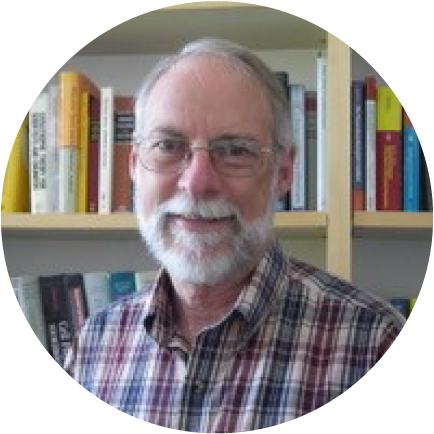 James Keener, Ph.D.
Dr. Keener is a Distinguished Professor of Mathematics and an Adjunct Professor of Bioengineering at the University of Utah.   His education includes an M.S. and Ph.D. in Applied Mathematics, both from the California Institute of Technology and B.S. in Mathematics from Case Western Reserve University. He is author of two graduate textbooks as well as author or co-author of more than 150 research journal articles on applied mathematics and biology. His book (with co-author James Sneyd) Mathematical Physiology was selected by the American Association of Publishers as the "Best New Title in Mathematics" in 1998.
His primary research interests are in the modeling and analysis of the dynamics of physiological systems.  He has done extensive work on the dynamics of cardiac arrhythmias, with emphasis on the initiation, subsequent behavior and termination of ventricular arrhythmias. His recent work includes the study of the dynamics of biofilm growth and chemical signaling by bacteria, the construction of flagellar rotary motors, movement of chromosomes during mitosis, and the formation and degradation of blood clots.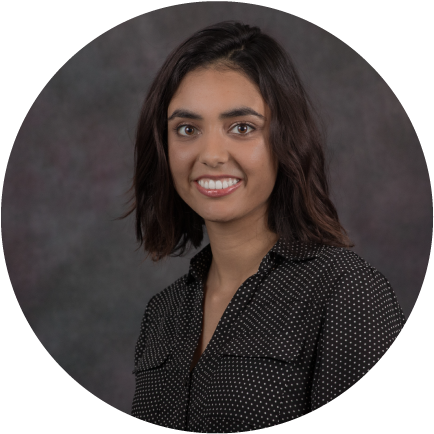 Divya Kernik
Divya Kernik is currently a doctoral candidate advised by Dr. Colleen Clancy in the Biomedical Engineering Graduate Group at the University of California, Davis. Her thesis work is focused on computational modeling of induced pluripotent stem cell-derived cardiomyoctyes, and using population-based approaches to analyze phenotypic variability in these cells. Prior to graduate school, she received her B.S. in Biomedical Engineering and Applied Math from Johns Hopkins University.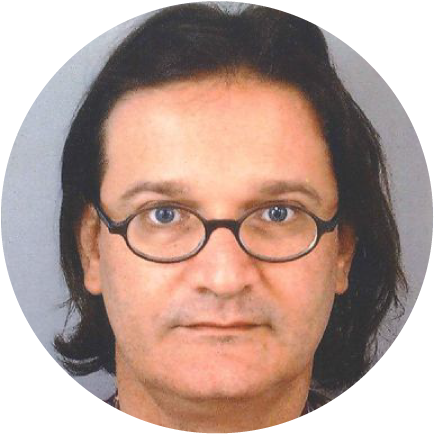 Jan Kucera, M.D.
Dr. Kucera is a physiologist fascinated with the biophysical understanding and the modeling of cardiac electrical function from the ion channel to the macroscopic scale. His research combines experimental approaches and computational studies. His work focuses on a broad range of topics, including basic mechanisms of arrhythmias (slow conduction and block), intercellular coupling, electrical alternans and the interactions between electricity and mechanics.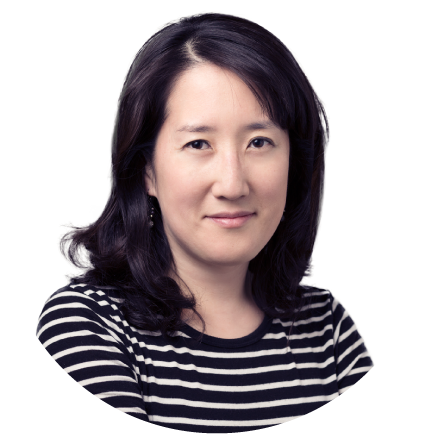 Soo Yeun Lee, Ph.D.
Dr. Lee is a scientist at the Allen Institute for Brain Science in Seattle. There, she investigates the biophysical mechanisms underlying how extracellular electric fields impact specific cell types and circuits in the brain through ephaptic coupling. Prior to joining the Allen Institute, Soo completed her postdoctoral studies with Karl Deisseroth at Stanford University and Ph.D. with Ivan Soltesz at UC Irvine, and received her B.A degree at UC Berkeley. Her long-term research interests are in understanding how neural circuits can be modulated through molecular, optogenetic, and electrical methods to develop more effective therapies for brain disorders.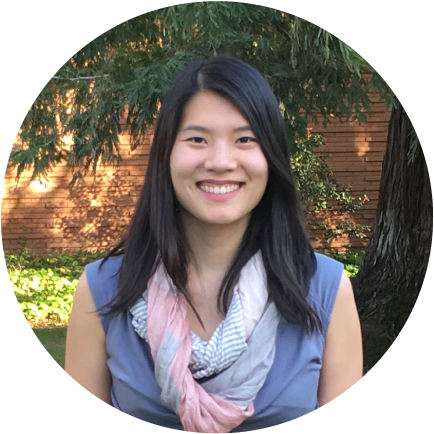 Joyce Tzychiao Lin, Ph.D.
Dr. Lin has been a professor in the Department of Mathematics at California Polytechnic State University since 2013. She received her Ph.D. from the University of North Carolina at Chapel Hill, while working with Roberto Camassa and Rich McLaughlin on theory, experiments, and simulations in fluid dynamics. Since completing her postdoctorate at the University of Utah, she has worked with Jim Keener and Steven Poelzing to develop theory and simulations that model electrical activity in cardiac tissue.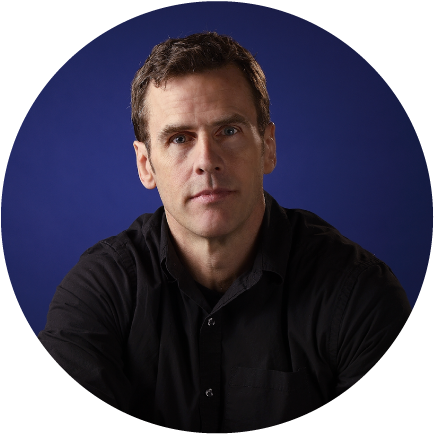 Read Montague, Ph.D.
Read Montague's work focuses on computational neuroscience – the connection between physical mechanisms present in real neural tissue and the computational functions that these mechanisms embody. His early theoretical work focused on the hypothesis that dopaminergic systems encode a particular kind of computational process, a reward prediction error signal, similar to those used in areas of artificial intelligence like optimal control. In pursuit of testing these ideas in humans, Montague founded the Human Neuroimaging Lab at Baylor College of Medicine in Houston, Texas, and pursued functional neuroimaging experiments analogous to those used in other model species. From 2005 to 2006, he was a member of the Institute for Advanced Study in Princeton, New Jersey, where he focused on game theory and its potential use as a probe of psychopathology. In 2006, he was the founding director of the Computational Psychiatry Unit at Baylor College of Medicine. In 2011, Montague moved to the Fralin Biomedical Research Institute at VTC and the department of physics at Virginia Tech, received a Principal Research Fellowship from The Wellcome Trust, and became a principal at The Wellcome Centre for Neuroimaging at University College London (UCL). At UCL, he also serves as adjunct faculty at the Gatsby Computational Neuroscience Unit and participating faculty member of the University College London/Max Planck Institute Centre for Computational Psychiatry and Ageing. He is actively engaged in translating computational neuroscience into the domain of mental health through work in computational psychiatry. His group has recently pioneered new approaches to sub-second neurotransmitter measurements in conscious humans. Over the past decade, he was a member of the MacArthur Foundation Network on Neuroscience and Law with a particular interest in the mental states project(s). His laboratory uses theoretical, computational, and experimental approaches to the problems of mental health and its derangement by disease and injury. Work in the laboratory is supported by the National Institutes of Health, National Science Foundation, The Kane Family Foundation, Autism Speaks, The MacArthur Foundation, The Dana Foundation, and The Wellcome Trust.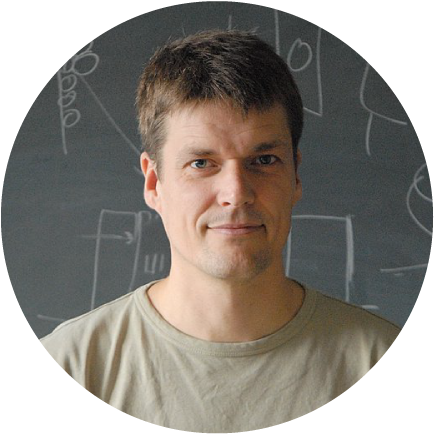 Morten Schak Nielsen, Ph.D.
Dr. Nielsen is trained as a biologist and obtained a Ph.D. in electrophysiology from the University of Copenhagen. Nielsen's main area of research focuses on how diseases such as ischemia, metabolic syndrome, and diabetes modulate cardiac conduction. His work has aided in proof of concept for peptide-based modulation of gap junctions in the treatment of cardiac arrhythmias.  Originally, Nielsen worked based on the standing dogma that transmission of action potentials occurs solely by current through gap junctions. During the course of these studies, his team made observations, which are hard to reconcile with this notion and suggest that ephaptic transmission may play an important role in the propagation of action potentials.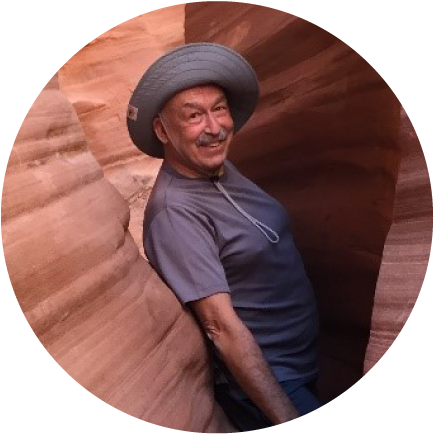 Arkady Pertsov, Ph.D.
Dr. Pertsov has been a professor of pharmacology at SUNY Upstate Medical University in Syracuse, NY since 1990. He received his B.Sc and M.S. degrees in electrical engineering from Moscow Institute of Physics and Technology in 1970. In 1975, he defended his doctoral thesis in biophysics from The Institute of Biophysics at the Russian Academy of Sciences. His research area is in excitable media, excitation propagation in the heart, and cardiac arrhythmias. Mostly known for his theoretical and experimental work on spiral and scroll waves, Dr. Pertsov was one of the pioneers who developed the ephaptic coupling hypothesis. In 1976, he suggested the involvement of ephaptic coupling in propagation of cardiac action potential and theoretically estimated its contribution.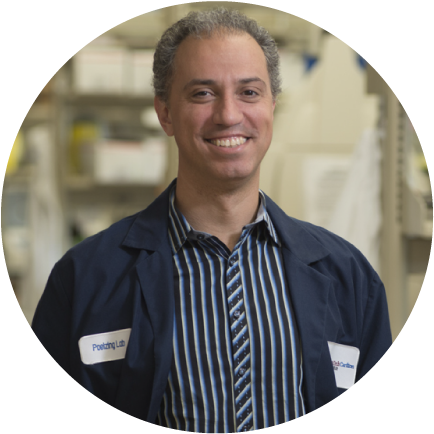 Steven Poelzing, Ph.D.
Dr. Poelzing is an associate professor at the Fralin Biomedical Research Institute at VTC and Virginia Tech's department of biomedical engineering and mechanics. He hypothesizes that the spread of electrical activity between cardiac myocytes is not only mediated through connexins, but also through electric fields between myocytes. The Poelzing laboratory at Fralin Biomedical has demonstrated that the hydration state of the heart can mask or unmask conduction slowing in the presence of reduced Cx43 expression. Poelzing's group uses high-resolution optical mapping, isolated cellular electrophysiological measurements, and immunohistochemistry to determine the mechanisms of non-gap junction–mediated conduction and its dependence on Cx43 and the gap junction. In particular, Poelzing is seeking to determine how pathological insults such as cardiac inflammation and edema modulate the risk of sudden death in the young and how age changes this relationship.
Przemysław Radwański, Ph.D.
Dr. Radwański earned his PharmD from the University of Illinois (Chicago) and his PhD from the University of Utah. He completed his pharmacy residency training at the Intermountain Healthcare and postdoctoral training at the Ohio State University. He is currently an Assistant Professor at the Ohio State University studying the mechanisms by which sodium channels contribute to arrhythmogenic defects in calcium cycling in the heart and developing novel anti‐arrhythmic therapies.
Alena Talkachova, Ph.D.
Alena Talkachova obtained B.S. and M.S. degrees in theoretical physics from Belarus State University, and a Ph.D. in non-linear optics and laser physics from Nice University. Later, she became interested in cardiac electrophysiology, and she completed two postdoctoral training positions, one in theoretical biology at Duke University, and the other in experimental cardiac electrophysiological in Dr. Jalife's lab. She is currently an Associate Professor in the Biomedical Engineering Department at the University of Minnesota. Her major interests are in understanding the dynamic behavior of the heart with specific emphasis on formation, prediction and prevention of complex cardiac rhythms.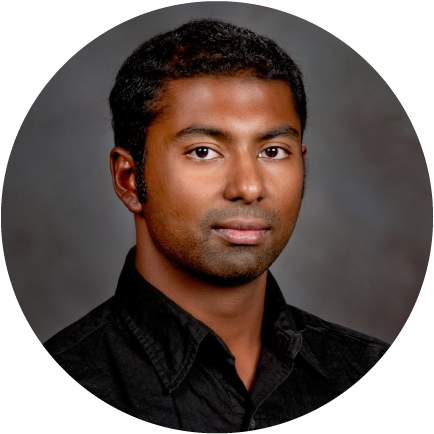 Rengasayee (Sai) Veeraraghavan, Ph.D.
Dr. Veeraraghavan is an engineer who is obsessed with imaging, and the propagation of electrical signals through the heart. His work combines these twin obsessions by applying cutting-edge imaging tools from a single molecule to uncover how structure and function at the nanoscale drive the entire heart's physiology. Specifically, his laboratory investigates the mechanisms underlying atrial fibrillation and working to develop novel therapies against it.
Sarah Vermij
Sarah Vermij is a Ph.D. candidate in the lab of Prof Hugues Abriel at the Institute for Biochemistry and Molecular Medicine, University of Bern, Switzerland. She specializes in the regulation of the cardiac sodium channel Nav1.5 in cardiomyocytes. During her Ph.D., she was a visiting researcher in the labs of Professor Mario Delmar and Eli Rothenberg at New York University Medical Center, for which she received a Doc.Mobility grant from the Swiss National Science Foundation.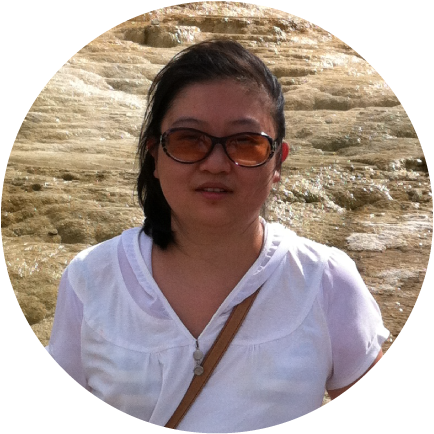 Ning Wei, Ph.D.
Dr. Ning Wei is a Visiting Assistant Professor in the Department of Mathematics at Purdue University. She received a Ph.D. in Mathematics from University of Minnesota in 2016. From 2016-2018, Dr. Wei was a Visiting Assistant Professor at Duke University in the Mathematics Department. Her research is on mathematical modeling of cardiac electrophysiology, renal physiology and circadian clock in the kidney. The focus of cardiac electrophysiology is to explore the impact of ephaptic coupling in the diseased heart.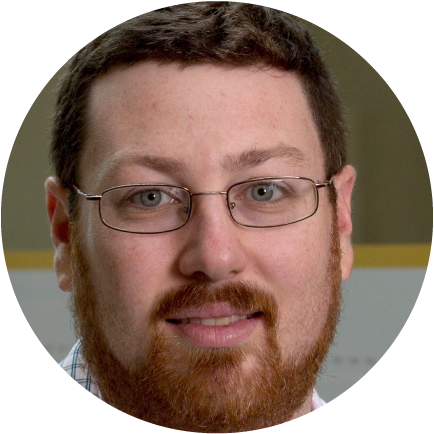 Seth Weinberg, Ph.D.
Dr. Weinberg is an Assistant Professor in the Department of Biomedical Engineering at Virginia Commonwealth University. From 2012 to 2014, Dr. Weinberg was the Biomathematics Initiative post-doctoral fellow at the College of William & Mary, and from 2014-2016, he was a Research Assistant Professor at the Virginia Modeling, Analysis, and Simulation Center (VMASC) at Old Dominion University.  His research is on the development of multiscale modeling of physiological systems, with a focus on cardiac electrophysiology and mechanobiology. His lab is funded by the National Institutes of Health to investigate and model the role of ephaptic coupling during dysfunctional sodium channel function. 
Registration has closed!
If you have questions or need assistance, please contact Linda Collins at clinda7@vtc.vt.edu